The state may be putting in little effort – but the young artists of Pakistan have responded! Thumps and chants echoed from every corner of Pakistan as youngsters marched their way on the 20th of September to restore the natural resources of planet Earth and demand climate justice!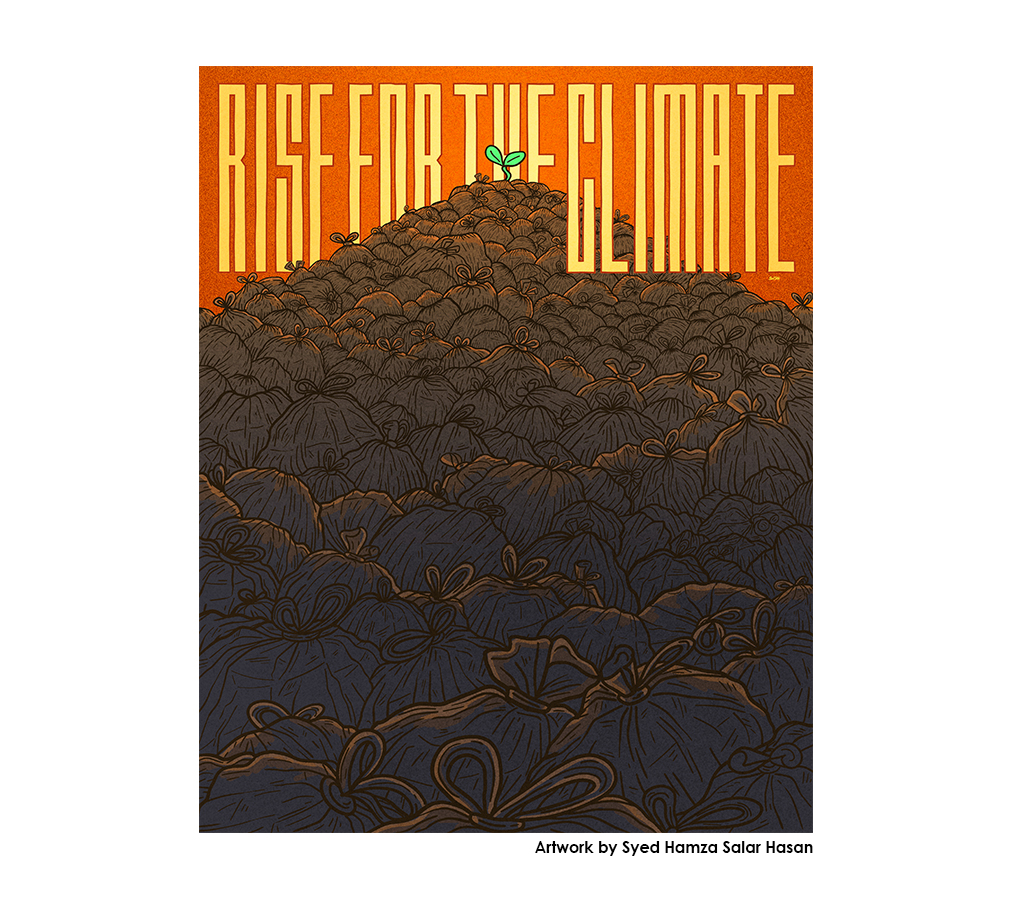 16 year old Swedish climate activist, Greta Thunberg called out for young people around the world to gather and take part in a massive coordinated strike to protest government and business inaction on climate change.
YAR believes in freedom of expression and support actions that could possibly bring change in a community, to make it a better place. And realizing that the climate crisis is one of the most pressing issues of today, We made an open call on the 6th of September, calling all artists and designers to 'Rise for the Climate' and use their art to raise awareness on issues like plastic use, global warming, water shortage etc.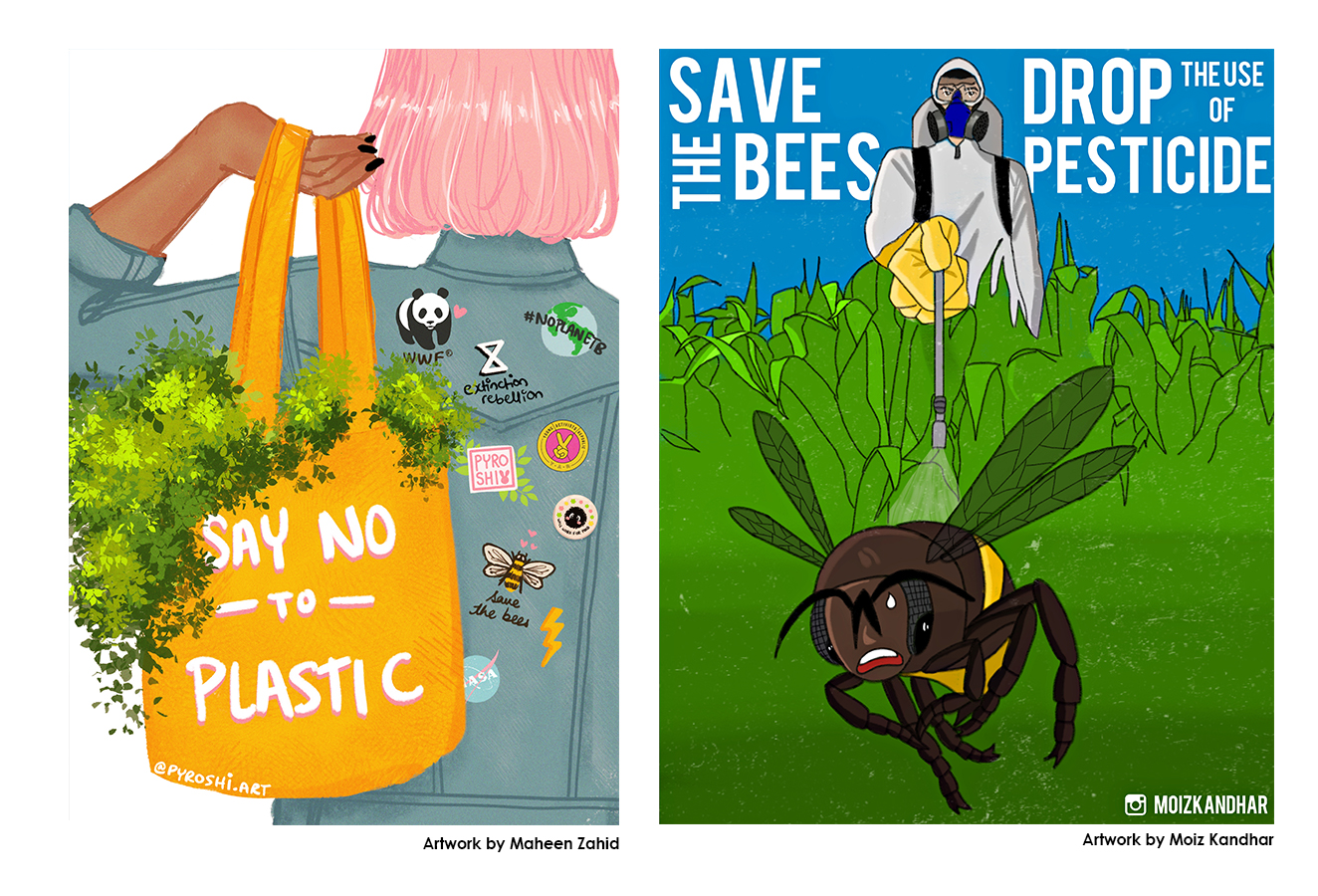 The Open Call for slogans and posters for the Climate March was overwhelming. The poster submissions received on YAR's website came from a diverse local audience – a variety of ages and ethnicities contributed without bounds.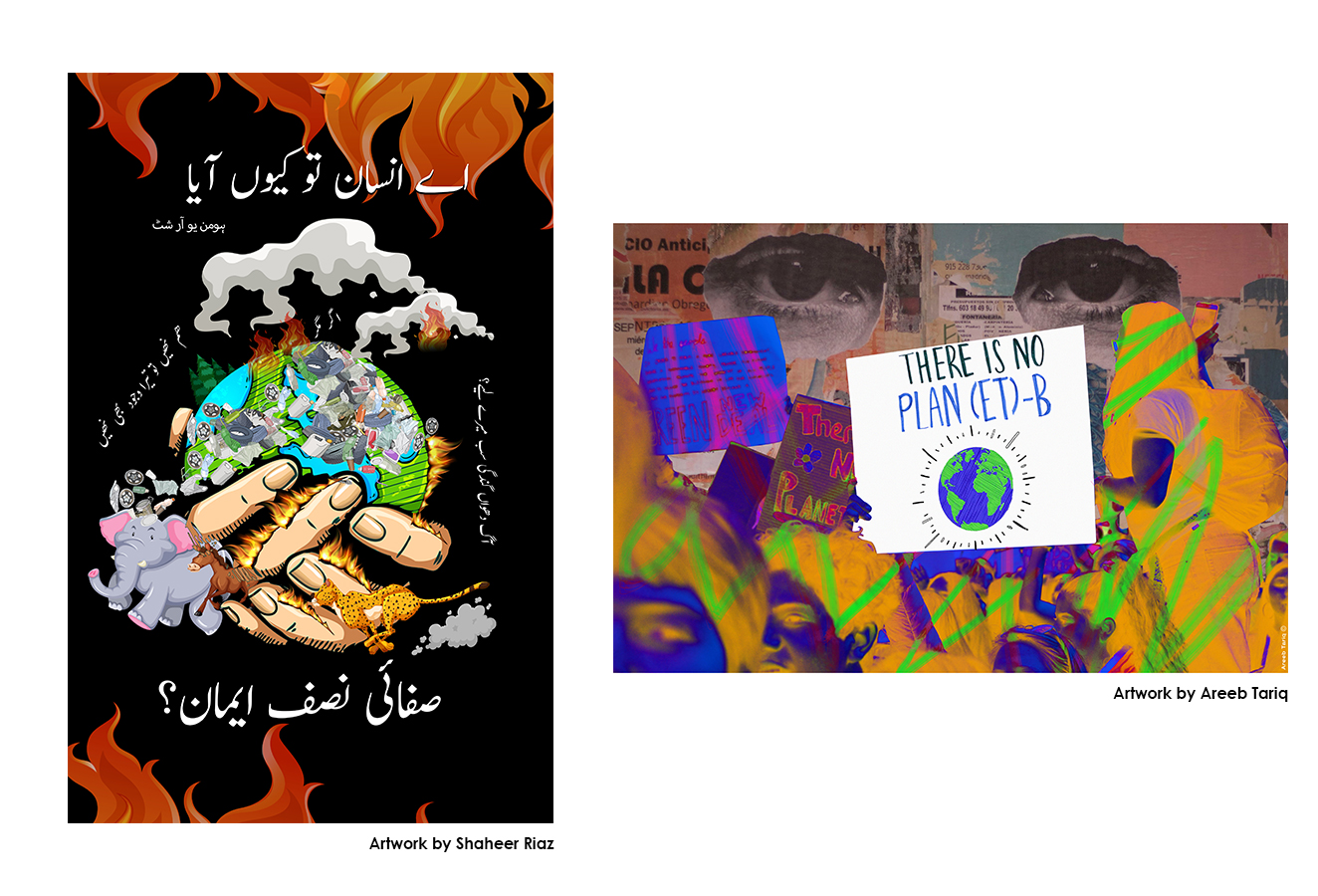 Over 40 posters were received from across Pakistan, out of which 7 were selected to be displayed at the Climate Action March across the country. The rest of the incredible submissions were featured on YAR Collective's Instagram stories.
The artwork received in response to the open call was localised, inclusive and highlighted various alarming environmental issues including plastic use, bee extinction, air pollution and water pollution. Some artists took a leap and used Urdu typography, while some employed the power of digital illustration. In some artworks, a destroyed future was seen and warned against.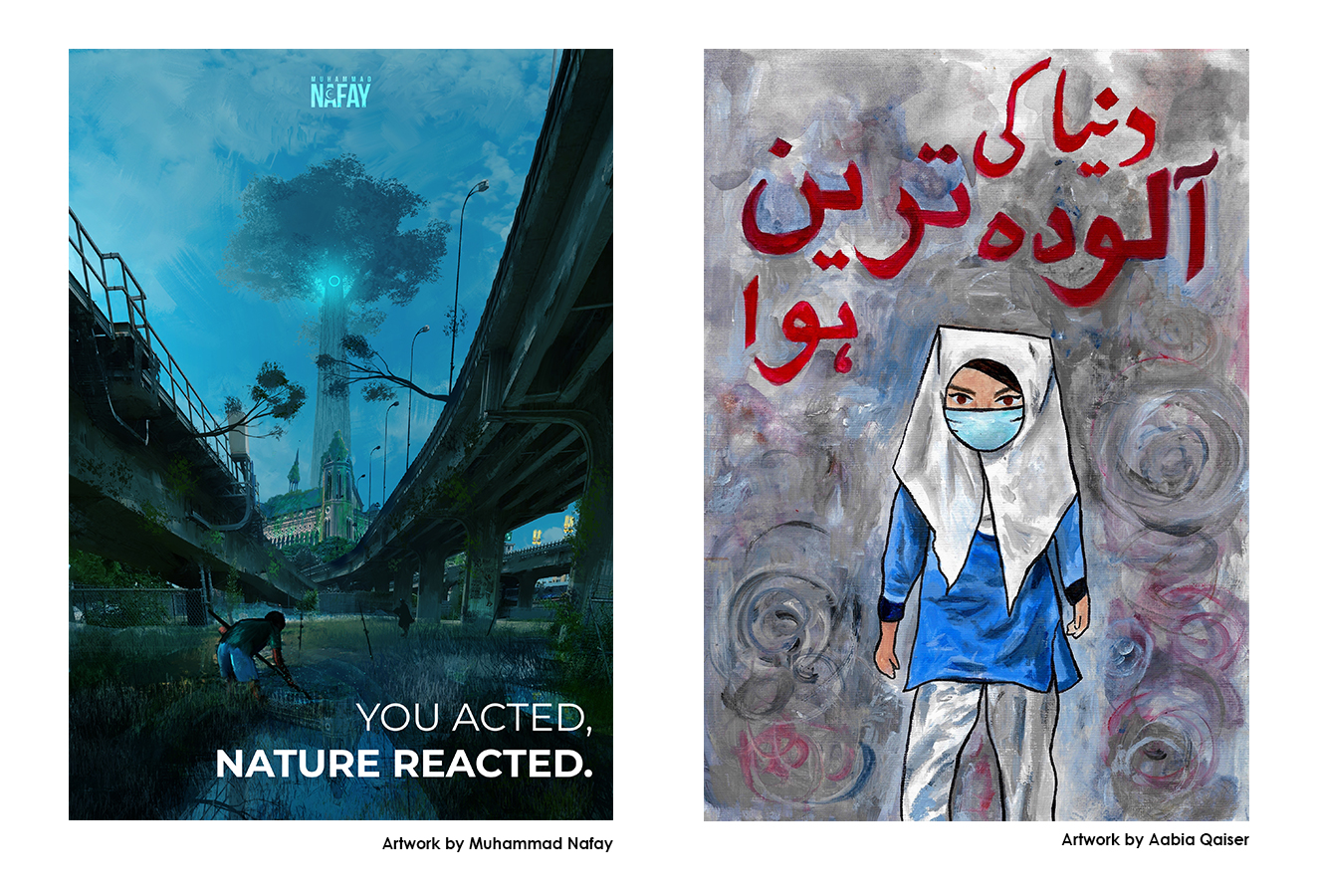 "While we tend to make excuses about not being able to do anything to help this planet, controlling our use of plastic is something we can all do. Kudos to YAR Collective for working on the issue of global warming and leading this movement of change and awareness.YAR is a movement that makes us all proud to be a part of, providing us young creatives a safe space to learn and grow, while educating us about important issues at the same time." said Maheen Zahid, an artist from Lahore, and a member of the YAR community.
Throughout history we have seen creative thinkers being the prime driving force of a society, those who redirect the course of society towards independence and play an indispensable role in creating change. This is #riseofthecreatives, where we bring together creative thinkers and boost their self-esteem to bring social change.
Pakistani artists responded to the global climate emergency while taking the art scene by storm!